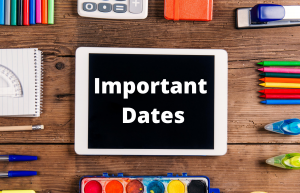 ---
IMPORTANT DATES:
January 13, 2021 – Must complete removal request by 4:00 p.m. to transition to face-to-face instruction. Removal form will be available in early December.
January 21, 2021 – Students transitioning to face-to-face instruction for 4th six weeks begin attending their zoned school in person.
---
Face-to-Face Student Transition to RVA:
To be considered for transition from Face-to-Face to RVA during the school year, a student MUST be on the waiting list no later than 4:00 p.m. one week prior to the end of a six weeks.
January 13 – 4th six weeks
February 23 – 5th six weeks
April 14 – 6th six weeks
**No student will be allowed to enroll in RVA more than one time during an academic school year.