---
Joan Rhodes
jrhodes@richland.k12.la.us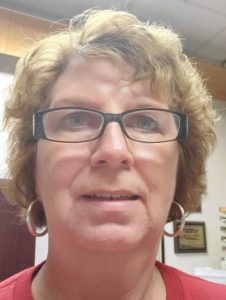 Welcome to Delhi Elementary School. I am honored to be able to serve my school and community as your principal. Our school motto states that we are committed to all children learning. I look forward to creating a partnership between the Delhi schools, the parents, and the community to ensure that all our children are given every opportunity to succeed. My goal is to have every child who can, be reading on grade level by 3rd grade. This is an ambitious goal, but I know that with the support from parents and faculty, it can be achieved.
Parents and community members are welcome at DES and I am eager to build a relationship with each of you. We will continue having high expectations and challenging school work to make sure that our students are ready for the 21st century.
As parents you play a very important role in helping us educate your children. Some things you can do to help your child be successful are:
Have them at school every day and on time
Have a specific place and time for homework and study
Keep in contact with the school and your child's teacher on a regular basis
Read to your child and have them read to you every day
Get involved in school activities – we would love to have you!
Delhi Elementary School has a strong tradition of being a caring place for students to work and play. That tradition will continue under my care. I look forward to meeting and working with all members of the Delhi community to ensure the success of every student attending DES.