---
Mrs. Elycia Hill
eshill@richland.k12.la.us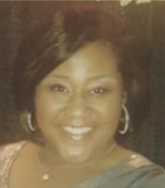 I am extremely honored to have the opportunity to serve the Rayville Elementary School Community! I am excited and eager to work with every stakeholder as a partner in education to ensure the safety & academic success of the children of Rayville Elementary School.
Along with the teachers and staff, I will be an advocate for every child. I will work very hard to build partnerships amongst teachers, parents, students, & community stakeholders; especially during these unprecedented times. We have a well thought out plan for reopening school with the safety of all as our # 1 priority!
We will work heavily this year on the following initiatives:
(a.) Protect the health and safety of all through daily temperature checks, handwashing, mask wearing, & social distancing.
(b.) Maintain effective communication between school, home, & community
(c.) Build positive relationships
(d.) Use data to drive instructional decisions
(e.) Implement Tier 1 curriculum
(f.) Use technological devices as a tool
As principal, it is important to me that every member of our RES family feels welcome to share in the mission & vision of our precious school! This attitude enables us to meet the challenges of "Reaching Academic Excellence" in an inclusive and nurturing environment.

Please feel free to email me at eshill@richland.k12.la.us at any time for any questions. You may also contact me at the school to share or discuss any concerns you might have throughout this school year at (318) 728-2029.

The Rayville Elementary School staff is committed to Reaching Academic Excellence for all Students…Every Child, Every Day- Whatever it Takes!
Let's make this the best year ever! Go Hornets!
Best Regards,
Elycia Hill, Principal